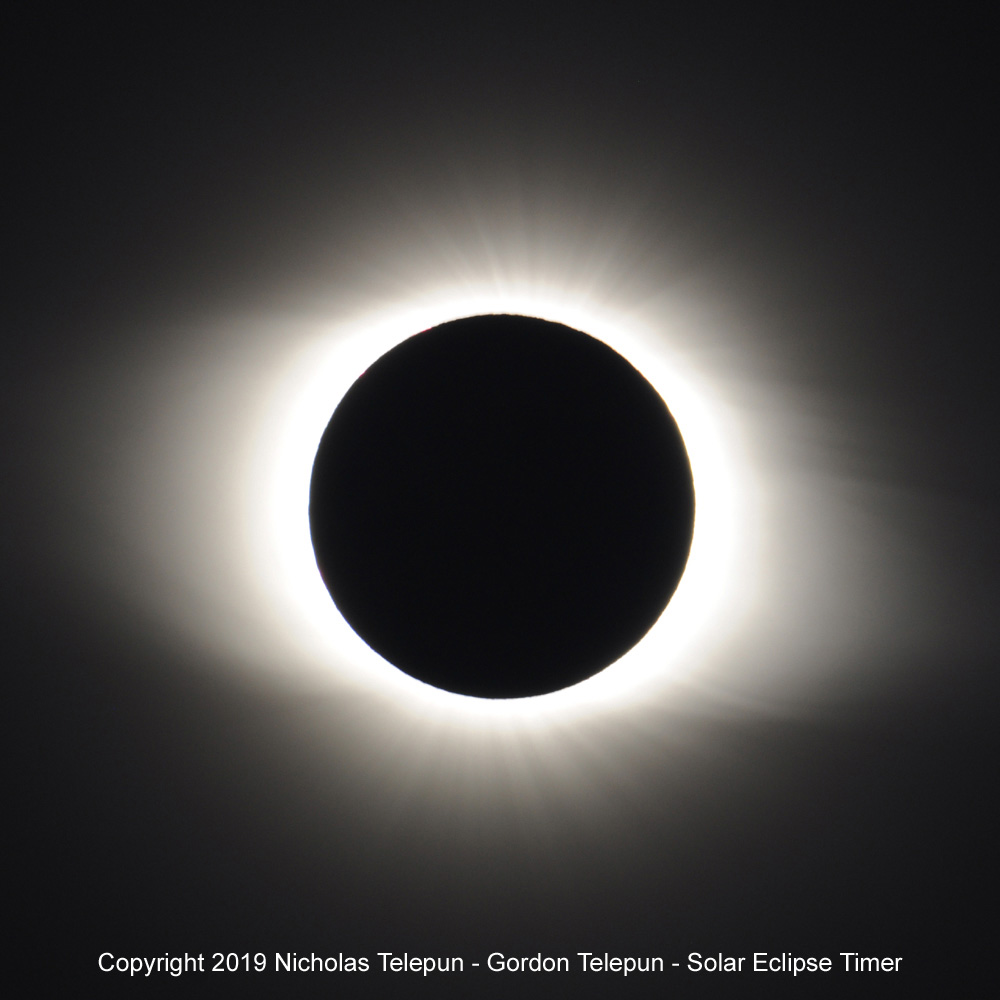 Our observing site witnessed an amazing decrease in temperature fo 26 degrees Fahrenheit. There are some reasons for this observation.
Season: This is a winter eclipse in South America. This eclipse was 11 days after the winter solstice, so the Sun is on a low ecliptic in the sky.
Time of Day: This was a late afternoon eclipse with C1 being at 4:25 PM and Max eclipse at 5:40 PM and C4 being at 6:46 PM, but sunset was actually a few minutes prior to C4. So there was a lot of time for the ground to cool
Observation Site: Our ground cover was medium brown colored dirt. There was no grass and no surrounding foliage.
Local Meteorology: There was basically no humidity, this plateau at the base of the Andes is really dry. When we arrived to the site the was no local wind currents at all, it was almost perfectly still. However, during the partial phases we did noticed that a light breeze occurred. I believe we had the perfect conditions to witness an "eclipse breeze" that is described by some eclipse chasers. This breeze is thought to be due to the approaching and deepening penumbra and the cooler column of air. At our site this breeze would have cause air mixing, pushing down warmer air that was at a higher level just above us, and mixing it with the ground level air that is cooling due to the decrease in solar energy.